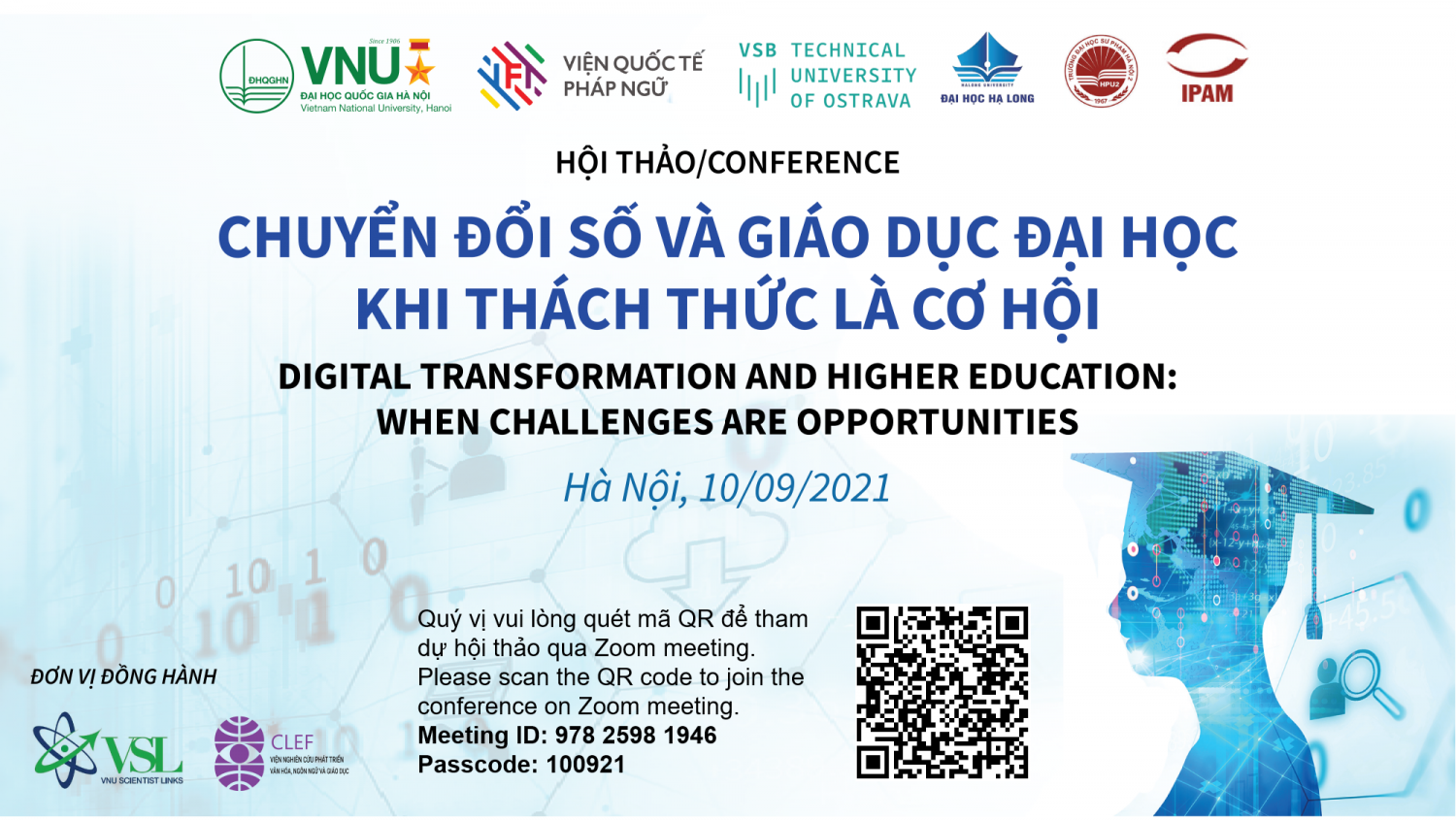 The fourth industrial revolution, in which digital transformation plays a central role, is having a profound impact on all aspects of socio-economic life. Therefore, higher education must change fundamentally to meet the requirements of the times. The Covid-19 pandemic is another factor that is accelerating this transition.
In order to identify challenges and opportunities for higher education in the digital age and contribute to making recommendations for higher education development policies in Vietnam, IFI, in collaboration with Technical University of Ostrava (Czech), Hạ Long University, Hanoi Pedagogical University 2, Institute of Policy and Management (IPAM) - University of Social Sciences and Humanities and VNU Scientist Links (VSL) co-organize this conference. The high-quality contributions will be selected for the proceeding of DAAS with ISBN and La Francophonie in Asia – Pacific magazine (FAP) (ISBN et ISSN 2525-2488) or VNU Journal of Science: Policy Research and Management (ISSN 2615-9295 / e-ISSN 2588-1116).
Topics of interest for submissions include, but are not limited to:
Digital transformation in the management of university;

Educational digital transformation and social differentiation;

Virtual university;

Big Data in an academic environment;

Blockchain and educational information and records management systems

Digitization of documentaries and intellectual property issues;

Role of companies in the process of digital transformation of higher education.
Deadlines:
Proposal submission: 06 july 2021

Full-text submission: 23 august 2021
Submission guidelines
Proposal (subject, 3-5 keywords): less than 500 words

Full text (summary and keywords): less than 5000 words

The full text is drafted in the form of .docx, with the author's name, phone number and institution's name

Format: Text is presented in single spaced, font size 13 using Times New Roman font. Alignment: top 2 cm; bottom than 2 cm; right 2 cm; left 3 cm. Pages, figures and tables must be clearly and accurately numbered.

Language: English, Vietnamese, French

Proposal form and full text, download here.

SPEAKERS
Prof. Nguyễn Thị Mỹ Lộc
Chair of University of Education's Science and Training Council

Prof. Ronald Strickland
Chair of the Humanities Department at Michigan Technological University

Ass. Prof. Ngô Minh Thủy
Director of Interdisciplinary Institute for Culture, Langague and Education Foresting
Associate Prof. Dr. Lê Anh Vinh
Vice President
Institute of Education Sciences

Dr. Mark Spittle
Vietnamese-German University


Prof. Vasclav Snášel
Rector of Technical University of Ostrava, Czech Republic

Dr. Kathy Wright
AdvanceHE

Dr. Hoàng Sỹ Tương
Cryptographic Engineering Academy
ORGANIZERS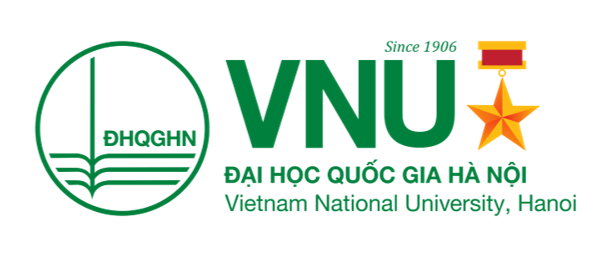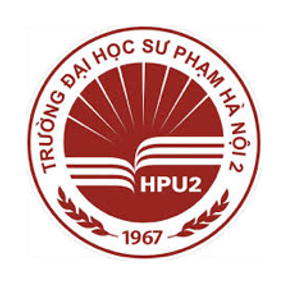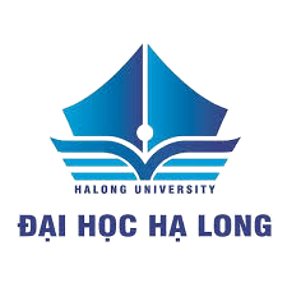 MEDIA​ PARTNERS
ABOUT PARTNERS
| | |
| --- | --- |
| International Francophone Institute (IFI) | Hạ Long University (HLU) |
| Hanoi Pedagogic University 2 (HPU2) | |
CONTACT
Ms. Đào Anh Thư
Center for Consulting and Technology Transfer
International Francophone Institute – Vietnam National University
Address: 602, building G7, 144 Xuân Thủy, Cầu Giấy, Hà Nội
Tel: +84 (0) 2437 450 173/ Ext. 309 Mobile: +84 (0) 96.276.4080
Email: anhthu.dao@vnu.edu.vn